About us
Kia ora whanau x
Dani here, owner and creator of Settlers. Rd
I thought I'd introduce myself and why I decided to create Settlers. Rd in the first place.
I currently reside in Rāhui Pookeka however I was raised in the small town of Reporoa, specifically on Settlers Road 🖤
My eyes have always been set on creating my own pakihi. Something for myself and my whanau to be proud of x
From a young age clothing and the way it has been designed and partnered with accessories has always fascinated me. I knew in my heart I'd end up within this industry, eventually anyway.
Since the beginning of 2023 I went from sketching ideas on the back of envelopes and telling my family I wanted to build my own business to all of a sudden meeting with designers and suppliers from overseas and home on midnight zoom calls to bring my ideas (scribbles 😅) to life! To say it's been a learning curve would be an understatement! 
I knew I had to try and become a professional in this new field and in business before I launched.
I've been spending hours on end learning about lots of different fabrics and their limitations while designing kakahu, to creating websites, social media posts, sourcing packaging, dealing with customs and other legalities when it comes to starting up a business. The past 6 months has been chaotic and I wouldn't change any of it for the world.
My hope for Settlers. Rd is to be able to create a sustainable pakihi for myself and to see everyone who wears our kakahu feeling confident and beautiful 🖤 
Our size range will begin at Small to 5XL with plans to expand into further sizing options down the track in Men's and Women's kakahu.
I'm passionate about offering our kakahu to every body and everyone.
I myself know first hand what it's like to feel the limitations surrounding me while trying to find clothing that is not only beautiful but comfortable to wear at the same time without having to exhaust my search engine trying to find something in my body type or size.
Clothing, beautiful, comfortable clothing should be offered everywhere and to anyone.
While some have said the market for creating a retail/clothing brand is saturated, I think otherwise. It's not saturated in comfortable, sustainable, ethically sourced and locally designed kakahu that's offered to all shapes and sizes. 

That's where Settlers. Rd comes in…
Nga mihi,
Dani x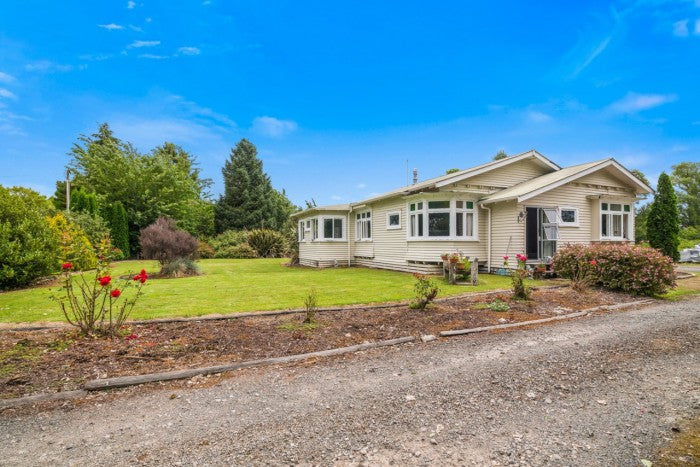 The feeling of home.
Our home, on Settlers Road.
Once a beacon of activity and humming with love and laughter. I miss it often.
This was the home I was raised in for the majority of my childhood and early adult years. In fact there were many houses along this road that I would consider "home" for me, at least i like to make myself at home in them :)
They say a house isn't a home, its a feeling hence the slogan "Settlers. Rd - the feeling of home".